Congressional District 3 Debate
An image for sharing across social media platforms to announce the non-partisan debate between many of the candidates for Congressional District 3.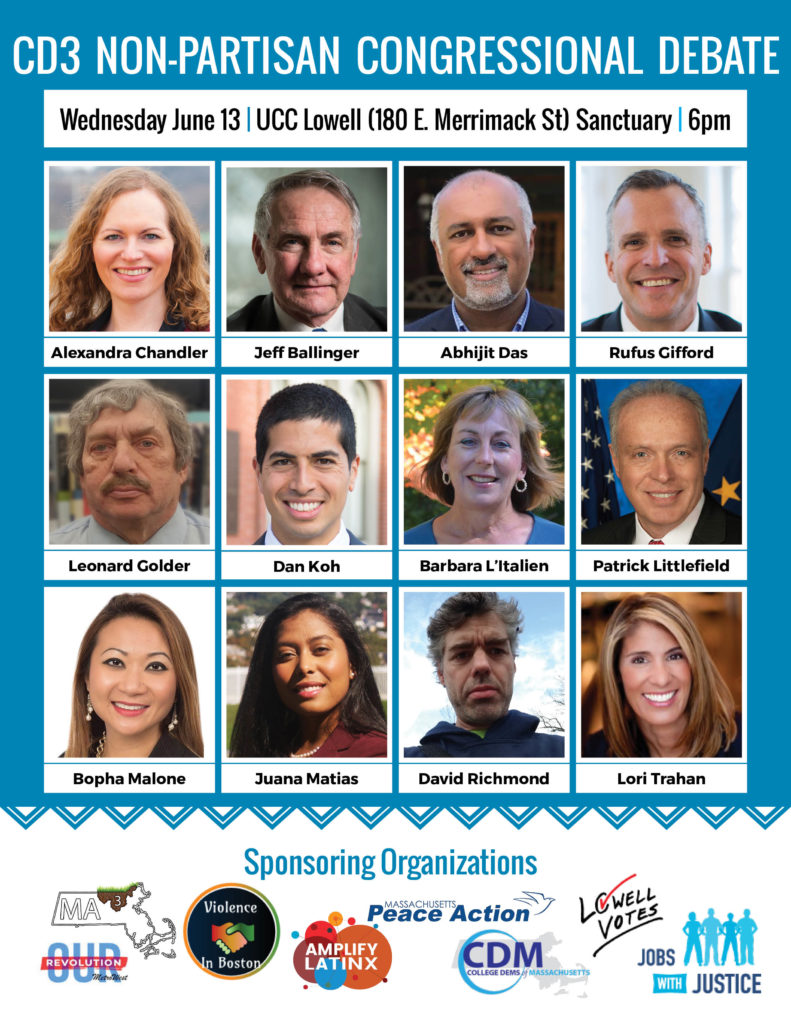 The biggest challenge in a social media image is often getting all the information requested into a small enough space without sacrificing legibility In this case, not only did the time, location, and title need to be present, but also a list of 12 candidates with headshots, and a slate of 8 different sponsoring organizations. 
It took some creative stacking of logos, some judicious use of condensed fonts, and a form factor that resembles a polaroid picture to connect names with faces, but in the end it all made the cut. I was even able to include a little decorative border between the candidate list and the sponsoring organizations. 
It's unlikely that we'll see another state election with quite as large a field of candidates, but the challenge of making lots of information fit without looking too crammed together is a constant.