Merry Malden - Social Media Images
A toy and clothing drive for the people of Malden, the focus for these social media sharing images was to spread fast and far. As is the case with many events sponsored by civic groups, nonprofits, and elected officials, ensuring that appropriate credits were clearly visible whenever the images were shared was also of critical importance.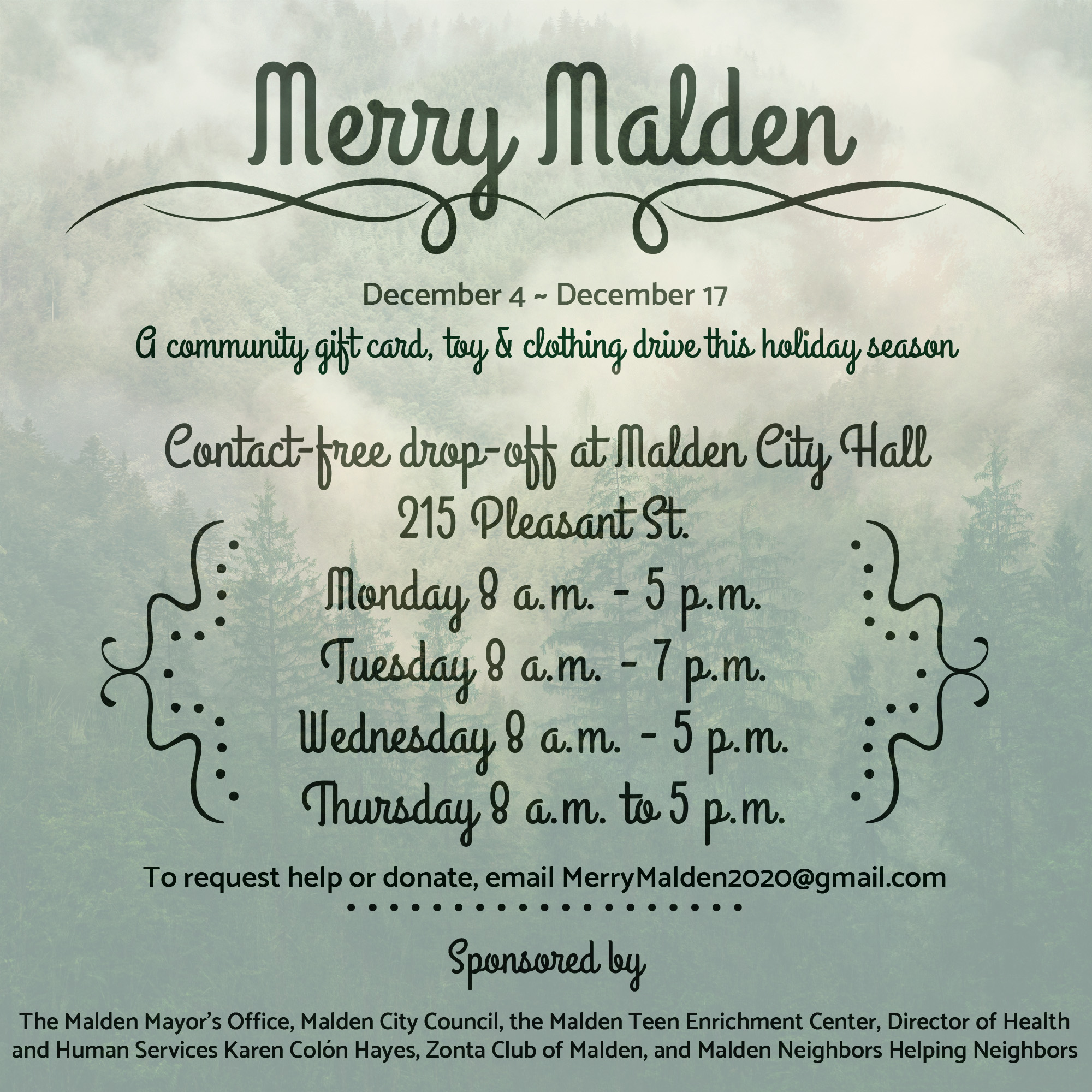 2020 Sharing Image
Evoking "holiday" themes without diving too deep into culturally Christian aesthetics is a challenge. In this instance, I chose evergreen colors and a foggy evergreen forest in the background. Organizers wanted to include drop off times and location in part because City Hall had not only shut down during the pandemic but had actually moved to the new address as well. This takes up the bulk of the image, but for the specific circumstances it made perfect sense.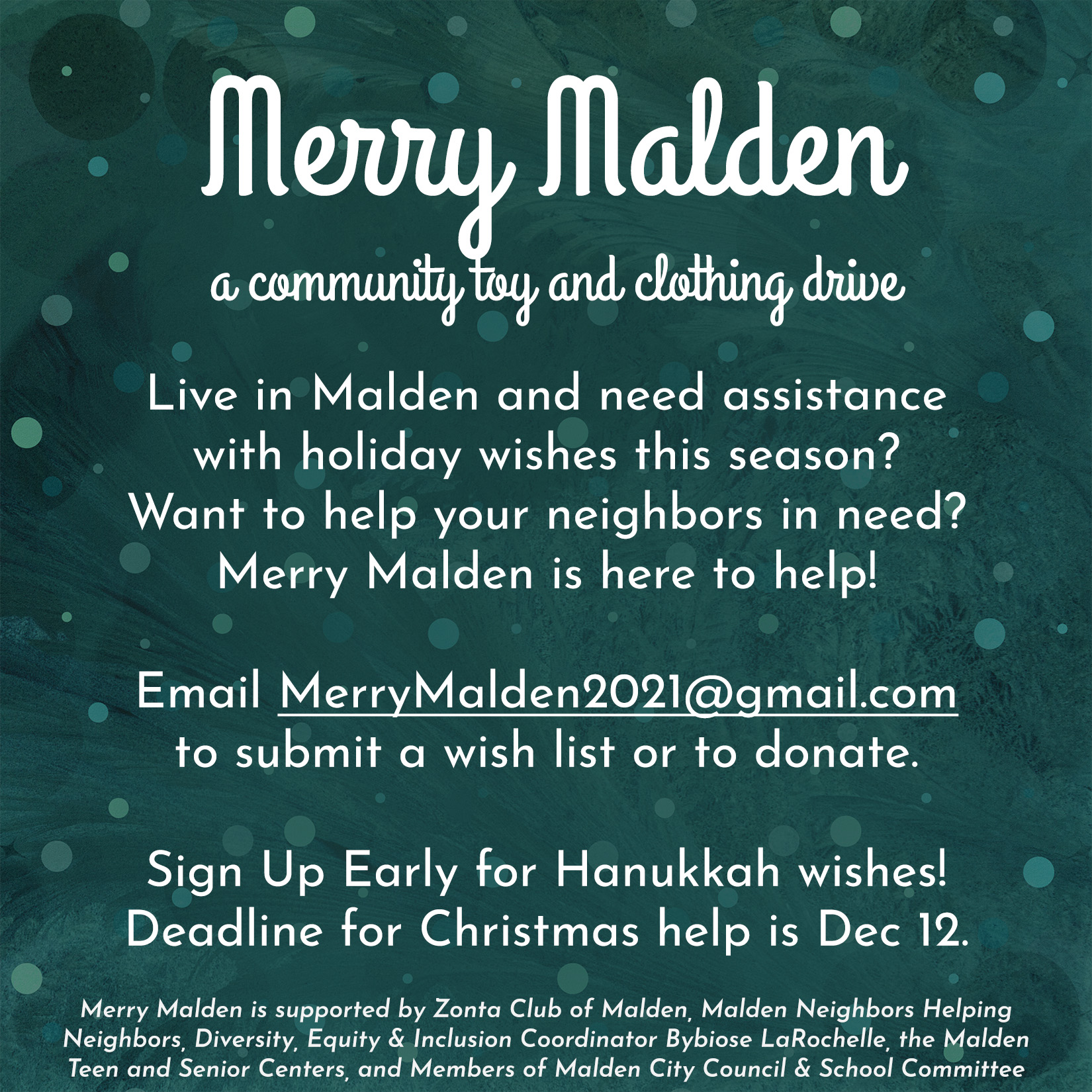 2021 Sharing Image
For the 2021 season, legibility was at the fore, as well as a more upbeat visual language. The Grand Hotel font is preserved from the year before, but only in use for the heading and subheading. Bright white text on a dark green background with lighter dots and a faint pattern of ice crystals succinctly conveys all the important information about what Merry Malden is and how to participate. Because Hanukkah was early this year, special care was taken to communicate the need to sign up early, and include our Jewish neighbors.