Urban Media Arts - Website and Visual Asset Library
When MATV transitioned to their new UMA name, they took the opportunity to completely revamp their visual style. After a long search, they finally settled on a strong logo with an intense pink accent color. Picking a logo is only part of the challenge when it comes to presenting a new visual brand, and my husband and I were called up to help with the website design process.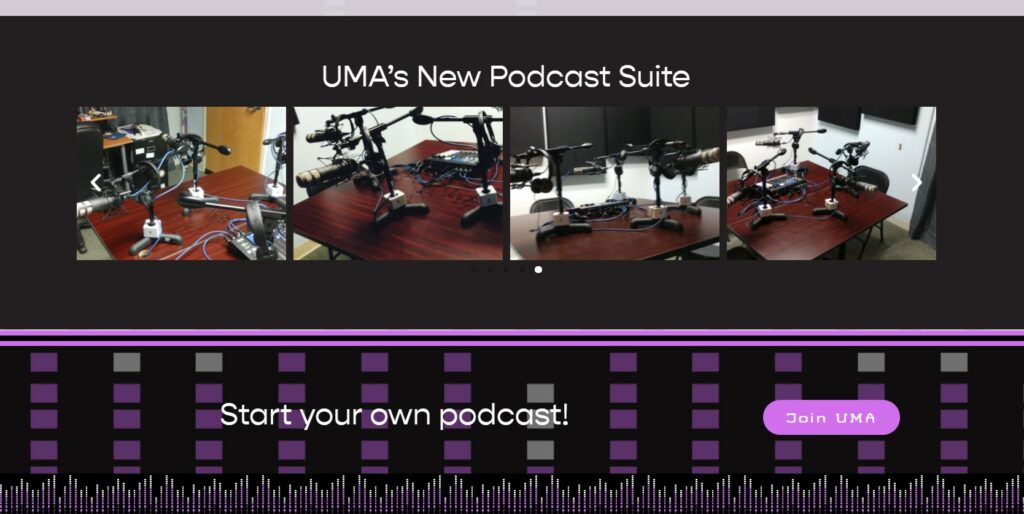 UMA's bright, bold logo choice demanded an equally bold visual aesthetic for their website. Utilizing the colors and structure of the logo, we built out a website with lots of movement, graphical flourishes, and calls to action.
Background and Spacer Assets
Knowing that the ability to build their own pages and edit them was a priority for UMA, I built out a series of visual assets that played with the "UMAlaut" structure and the bold colors of their logo. At different scales and in different configurations, the rectangles from their logo design became lights in a city skyline, audio bars, bright spots on a maze, and more.
Developing a library of visual assets like this is critical to maintaining a strong visual brand when turnover is likely, or when there will be many cooks in the proverbial kitchen.